Advance the Count
The Census isn't just about the numbers. It's about empowerment. The decennial census is the most inclusive civic activity in our country, covering every person in every household. The data collected affect our nation's ability to ensure equal representation and equal access to important governmental and private sector resources for all Americans across racial and ethnic lines. Census results are used to allocate seats and draw district lines for the U.S. House of Representatives, state legislatures, and local boards; to target at least $675 billion annually in federal assistance to states, localities, and families; and to guide community decision-making affecting schools, housing, health care services, business investment, and much more. These functions depend on a fair and accurate census.
Next year, March 2020, most people residing in the United States will receive a postcard from the U.S. Census Bureau directing them to complete their 2020 Census form online. This will be the first internet-based Census in our country's history. Although, the internet based form is the preferred method for Census participation, both telephone response and paper questionnaires remain available options for people without internet access. The first deadline for submitting completed Census forms is on Census Day, April 1, 2020, less than a year from now.
African-American households are at risk of being under counted. The African-American population has been historically under counted in the decennial census, disadvantaging their families, communities, and neighborhoods.
Explore our website to learn more about the census and to get involved. Together, we will #AdvancetheCount
#Advance the Count: Frequently Asked Questions
The Urban League is a respected and trusted community voice. We strive to create greater access and opportunities for our community. Disinformation is false or misleading information that has been intentionally designed to confuse and manipulate the public. Oftentimes, they are attempts to scare communities of color, immigrant communities, and others out of participating. Our goal is to use our voice to provide accurate and concise information about the census. We are championing the 2020 Census because advancing the count is advancing the power.  
#Advance the Count: An Agent For Change in Broward County
Participating in the 2020 Census is about civic engagement and empowerment
Your participation determines how legislative districts at all levels of government are drawn, where roads and transit are built in the future, and how more than $700 billion in federal funding for housing, education, transportation, and healthcare is allocated to our community.
Black and Broward Children Lose If They Are Missed in the 2020 Census
Black and Brown children between the ages of 0-4 years old are undercounted at high rates by the Census- more than twice the rate of white children. Undercounted children deny our neighborhoods and communities their fair share of resources to meet the needs of children and families, especially health baby and child nutritional programs.
We must count everyone in the household: Foster children! Grandchildren! New Borns! Adopted children and all extended child family members residing in the home!
Political Power and Fair Representation
Political boundaries are drawn using Census data. Population data from the Census is used to apportion political representation at all levels of government including:
Federal House of Representatives
State Legislatures
Local Government
Census Derived Federal Funding Allocations
The federal government uses Census data to distribute funding to meet local needs. The data allows the federal government to distribute funding for some of the country's most critical social programs directly toward those people with the greatest need.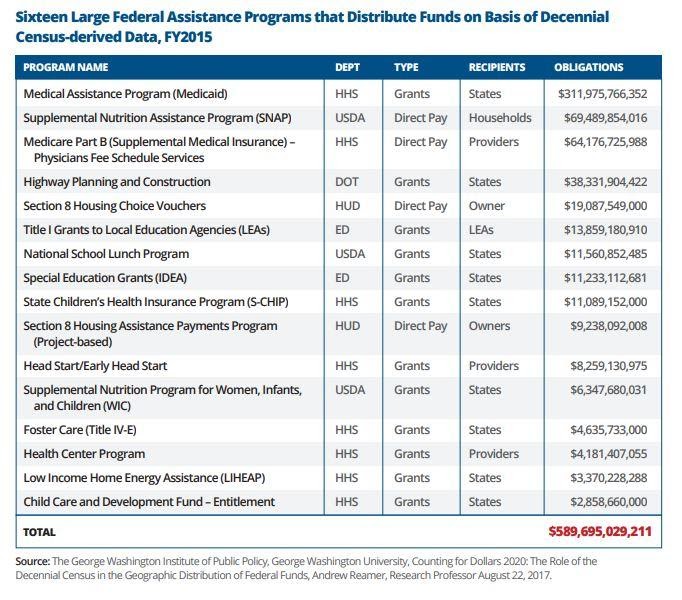 #AdvancetheCount
Join a Complete Count Committee in Broward!
Complete Count Committees (CCCs) use local knowledge, influence, and resources to educate communities and promote the census through locally-based, targeted our reach efforts. All community members are welcome!
Broward County has six subcommittees: 
City-County Coordination
Cultural and Ethnic
Hard to Enumerate
Promotions
Recruitment and Training
Interfaith
For more information, check out the information on Broward's Complete Count Committees here.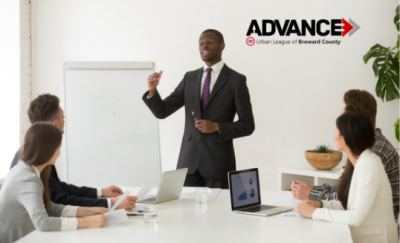 Work for the Census Bureau!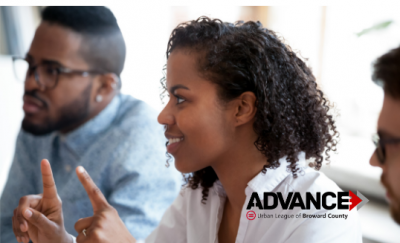 Work for the Urban League of Broward County!
Check out our Career Center if our Census Ambassador position is a right fit for you!